Joy M. Mercer, Esq.

Joy M. Mercer is an attorney who practices exclusively in employee benefit matters. Prior to joining Palmieri & Eisenberg ("P&E"), Ms. Mercer maintained her own employee benefit practice, was a partner in a respected New Jersey law firm and began her legal career clerking for a Judge at the United States Tax Court.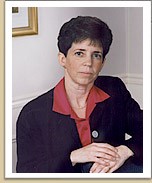 Joy M. Mercer
Representative Experience
Joy M. Mercer has over 40 years of experience advising employers with respect to their retirement and welfare benefit plans and executive compensation programs. She focuses on advising companies on establishing and maintaining benefit programs, including compliance with ERISA and the Internal Revenue Code. She counsels employers concerning the design, drafting, and administration of defined contribution and defined benefit retirement plans, both qualified and nonqualified, as well as all types of employee welfare plans and executive compensation programs. Ms. Mercer emphasizes the fiduciary responsibilities under ERISA that parties who offer or provide services to plans must comply with. This includes representing clients before the Internal Revenue Service, the Department of Labor and the Pension Benefit Guaranty Corporation in both government audits and voluntary submissions. Ms. Mercer also advises clients on the benefits issues that arise in connection with business transactions and represents both public and private companies over a wide variety of industries.
Accomplishments and Memberships

Fellow in the American College of Employee Benefits Counsel ("ACEBC"). Admittance to the College is limited to employee benefits attorneys who have practiced for more than 20 years and who have made significant contributions to advance the employee benefits profession through public speaking, writing and other educational activities on a national level.
Member of the Board of Governors for ACEBC (2012 - 2015).
Former Chair of the Section of Taxation, New Jersey State Bar Association (1995 - 1996).
Former Chair of the Closely Held Business Committee, American Bar Association ("ABA") Section of Taxation.
Former Chair of the Self Correction, Determination Letters and other Administrative Practices Subcommittee for the ABA Section of Taxation's Employee Benefits Committee.
Former Vice Chair of the Qualified Plans Subcommittee, Employee Benefit Plans Committee of the Real Property, Trust and Estate ("RPTE") Law Section of the ABA.
Member of the Board of Editors, Journal of Business Entity Taxation (2001 - 2005).
One of the Best Employee Benefits Lawyers in America, New Jersey's Top 100 Lawyers, New Jersey?s Top 50 Women, New York Area's Top Lawyers (2005 - 2020).
Selected as the top Employment and Employee Benefit solo firm in New Jersey by Super Lawyers and was featured in the Super Lawyer?s Business Edition in 2011.
Frequent lecturer including the ABA, New Jersey Institute of Continuing Legal Education, and the ABA's Joint Committee of Employee Benefits.
Education

University of Pennsylvania (B.A., 1977).
George Washington University (J.D., 1980).
Georgetown University Law Center, (Master of Law in Taxation (M.L.T.), 1984).
Admitted to Practice Law

District of Columbia.
New Jersey
North Carolina
Pennsylvania